Riverside Studios - Mill Lane Dronfield
Situated above Bridge Works on Mill Lane, we have a small complex of offices and studios to rent, with secure parking and shared utilities. Suitable for a range of business purposes. Prices from £20 per week.
Most of the available offices have been freshly decorated and are fitted with new carpets. From approximately 120sqft. to 270sqft. All studios and offices are situated around a central reception area with shared kitchen facilities. There is a large car park close by that is kept secure by an automatic security gate.
Click on the available studios below to find out more and contact us to arrange a viewing.
RIVERSIDE STUDIO 11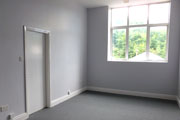 Approx 200sqft
£50.00 per week
+VAT
RIVERSIDE STUDIO 9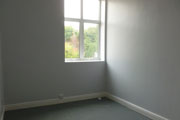 Approx 135sqft
£45.00 per week
+VAT
RIVERSIDE STUDIO 15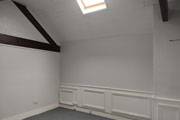 Approx 240sqft
£50.00 per week
+VAT
RIVERSIDE STUDIO 16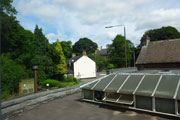 Approx 240sqft
£50.00 per week
+VAT